Starting a food business in Poland is a lucrative entrepreneurial idea. It's similar to starting a culinary establishment anywhere else in the world, but with an inclination to Polish eating habits. Generally, Poles cherish traditional cuisine, typically rich in meat, vegetables, spices, mushrooms, and herbs.
Your winning point is establishing a restaurant that resonates with the locals' tastes. Here's how to start a food business in Poland:
Decide The Restaurant Type
Family-oriented and fast-food restaurants are the best option for starters as they're more pocket-friendly than others. Be firm when deciding which type of restaurant to set up and consider all factors.
Other restaurants you could start in Poland are:
Fun-centred

Fine dining

Fast casual

Casual dining

Food truck

Cafe
Invite A Health Inspector
Your restaurant must pass a health inspection before opening. Invite a health inspector at least a month before the opening date. The inspector is likely to check on your storage facilities and cooking equipment. You must:
Ensure the walk-in cooler reads the right temperature

Have enough sinks located at strategic spots, central heating, hot and cold water

Make sure to have your permits and operating licenses

To familiarize yourself with this process, you can hire an expert from a well-established food inspection system company. They'll carry out a safety inspection days before the scheduled inspection with the local health inspector, giving you a chance to improve on failed areas.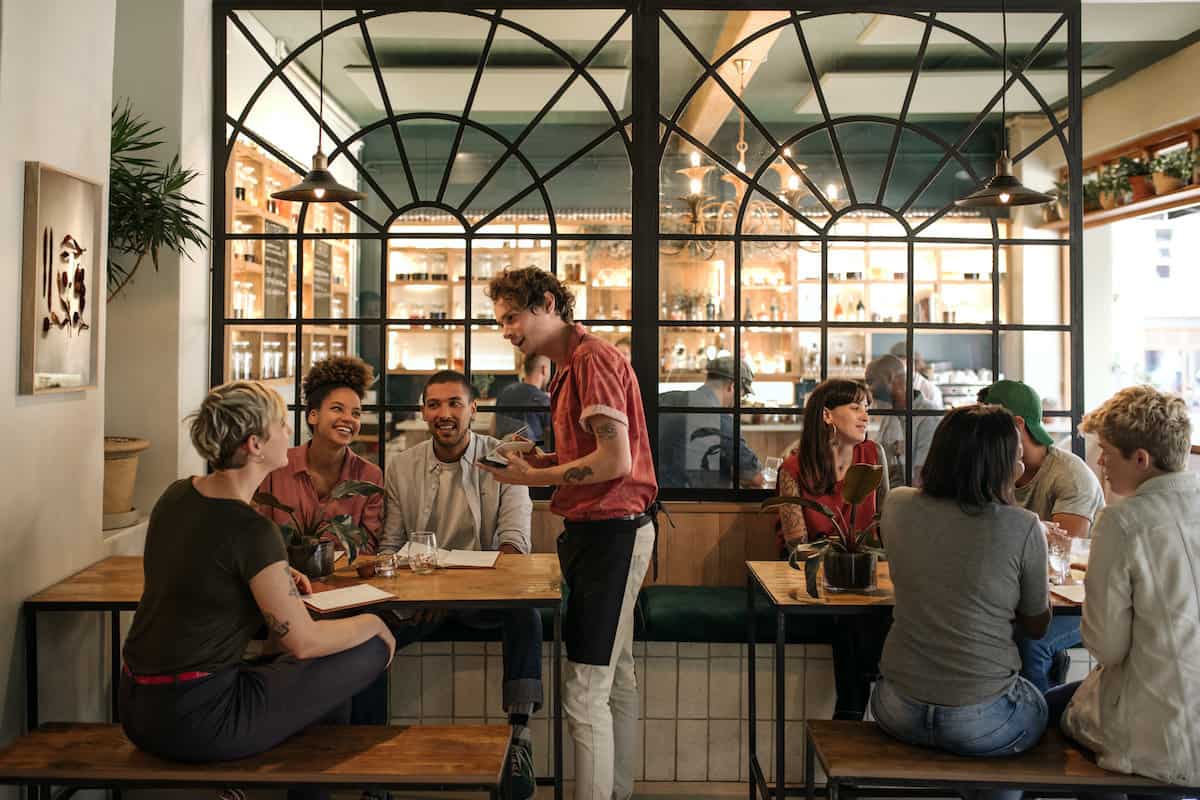 Create A Business Plan
Well-planned businesses have a higher chance to flourish. It ensures that you won't be surprised when some issues arise. A detailed food business plan will help you choose the right location, the appropriate Polish food to serve, and short-term and long-term objectives.
Also specify your source of capital, vendors, and equipment to purchase. Outline the number of staff you need and their respective salaries. Also, market your restaurant to gain loyal customers.
Find A Strategic Location
The location of your restaurant is a crucial decision you need to make. Your place of business will affect your legal requirements, revenue, and even taxes. Consider setting up your food business in the city, along busy routes, near schools or universities, shopping malls, or any other crowded place.
A location with high turnover will increase your revenue, allowing you to keep your prices affordable. Also, the food will never go stale, given the massive turnover.
When selecting your location, consider:
The rental charges

Your long-term objectives

Nearness to other related businesses like restaurant suppliers

Neighborhood restrictions

Convenience to customers
The restaurant should also be large enough to accommodate all the needed supplies and equipment.
Get Licenses And Permits
In Poland, setting up your own business may take a few weeks, especially when doing it yourself. The process depends on the business type you're registering. Of course, you'll need licenses, special permits, and health regulations if you are to start any food business.
Like any other European country, you must comply with food safety rules and regulations. The Chief Sanitary Inspectorate from the Ministry of Health and The National Institute of Public Health ensures that you comply with all health food safety and health policies.
Work Out Your Menu, Equipment, And Staff
The equipment you purchase will depend on your menu. For instance, don't invest in a grill when you have no intentions to have grilled chicken or beef on the menu. Your menu will also affect the number of staff you'll hire. Starting a small cafe, food truck, or fast-food hotel won't need as many employees as starting fine dining or fun centers. Your staff should also be well-experienced and familiar with preparing Polish food. Incompetent employees will affect your business negatively.
When designing your menu, put appetizers alongside the main dishes to help people decide what to eat. You can also have two different menus for children and adults. This way, your customers will feel that you have their needs at heart.
Finance Your Plan
The amount of capital you'll require to start your food business will depend on the restaurant you've opted for. Also, the equipment, facility, salaries, and marketing, among others, contribute to the amount of capital you'll need.
To fund your food business, you can source capital from:
Family and friends

Partners

Investors

Your savings and retirement accounts
Select Your Vendors
As a restaurant or hotel owner, you'll interact with many suppliers. You need to analyze various suppliers to get the best equipment, appliances, point of sale (POS) systems, furnishing, food, and drinks. Request quotations from competing suppliers and select the one offering the best quality at an affordable rate.
It wouldn't be that hard to find the best suppliers in Poland. Try looking at wholesalers and local farmers in Poland, or request suggestions from other restaurant owners. Ensure you select a vendor with a good record of quality supplies. Consult on delivery schedules for food and drinks.
Market Your Restaurant
You have to advertise your restaurant before opening. Word of mouth has always been a good form of advertisement. However, you'll need more than that.
Some other marketing strategies you could use are:
Social media marketing:

Use social media as one of your marketing strategies. Create business accounts on Instagram, Facebook, Twitter, Telegram, Snapchat, and others. You'll reach a larger audience and attract more customers through these accounts.
Promotions:

You can offer discounts, free drinks, or desserts to the first customers.
Create a website:

Create a website that's simple to navigate. Ensure all details are on this online site: your opening time, specials, and menu.

Soft Opening:

Soft openings are held a few days before opening day. It helps create awareness about your

restaurant

. You can have a small guest list for friends, family, partners, and local businesses.
Conclusion
The food business has developed over the past few years in Poland, despite being the leading country with fewer restaurants and hotels in the EU. Starting your own food business in Poland isn't that hard if you observe the above guidelines. Remember, the different food businesses will require varying licenses and permits. Don't be caught off-guard and unprepared by the health inspectors. Hire experts to do a pre-inspection and advise you when there's an issue.