Grochowka (groh-hoov-kah) is one of the most famous soups in Poland. After eating a bowl, you will be full for a few hours. Traditional Polish split pea soup recipe will lead you to cook a large pot of grochowka.
It's believed that it's impossible to cook a small portion of this soup. That's why it's often called grochówka wojskowa (military split pea soup). It was originally cooked for the entire army. It's clear that the soldiers need a solid portion of food to have enough energy for the day.
Tips For Cooking Polish Grochowka
See also my cabbage with split peas recipe.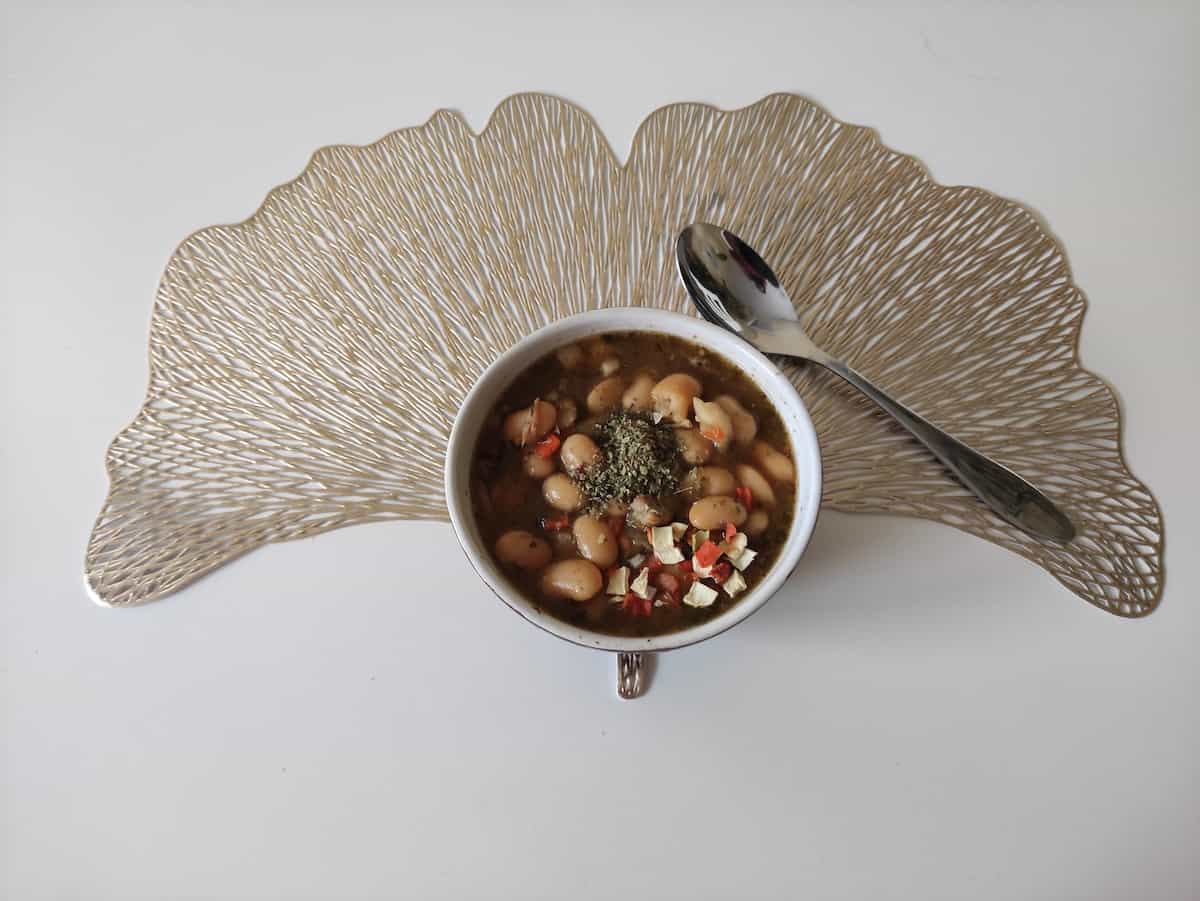 Use Split Peas Or Beans.
Although Polish grochówka is traditionally cooked with split peas, you can replace them with beans. The taste will be pretty much the same.
You can also add some split peas and some beans, in mixed proportions.
Make Your Split Peas Overcooked.
The split peas should collapse when cooking, it will make the soup thicker.
Smoked Meat Is What Make Grochowka Taste So Good.
The taste of smoked bacon and bones combined with split peas is what makes grochowka so tasty.
It's traditionally cooked in Poland on cold, rainy/ snowy days.
Polish Split Pea Soup Is Often Served On Picnics And Festivals.
Every country picnic or harvest festival will have a huge pot full of yummy grochowka. It's usually served with fresh bread.
See also my Polish beans and sausage recipe.
Polish Split Pea Soup Grochowka Recipe
Polish Split Pea Soup Grochowka Recipe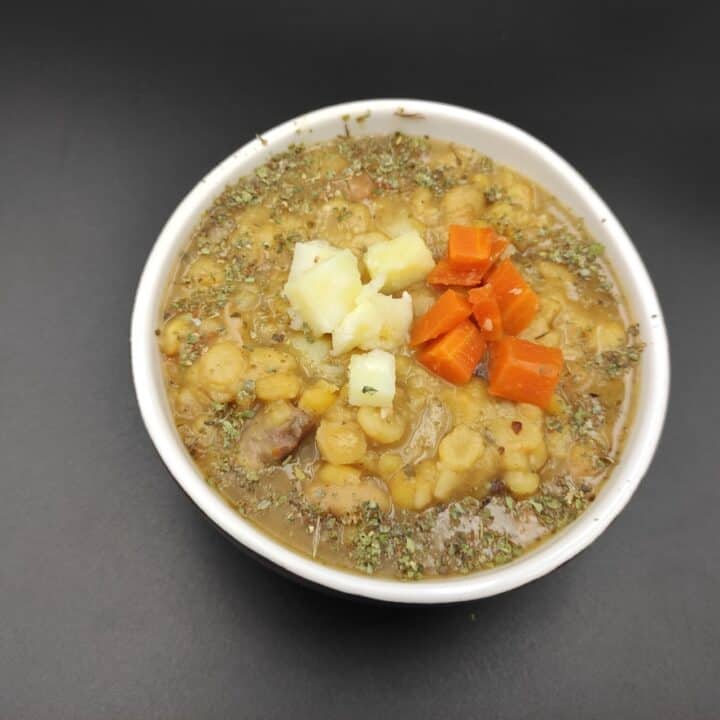 Cook Time
1 hour
30 minutes
Total Time
1 hour
50 minutes
Ingredients
1 lb of peas or beans
1 pork knuckle
9 oz of smoked pork bones
7 oz of smoked bacon
1 lb of potatoes
1 big onion
1 parsley root
2 carrots
3 tbsps of salt
1 tbsp of dried marjoram
1 tbsps of Maggi or dried lovage
5 allspice berries
5 bay leaves
1.5 gals of water
Instructions
Cover the beans/peas with water and soak overnight (for at least 12 hours).
Drain the beans/peas and cover them with 1.5 gals of fresh water.
Add the pork knuckle, smoked bones, allspice berries, bay leaves, and salt. Cook slowly until beans/peas are soft.
In the meantime, peel and dice the potatoes. Add them to the soup after an hour of cooking.
Peel and dice the onion. Dice the bacon and fry it with onion on the pan. Add it to the soup.
Peel and dice the parsley root and carrots. Add to the soup and cook until soft.
Add lovage/ Maggi and marjoram. Cook until the meat falls off the bones. The beans/ peas should be overcooked.
Recommended Products
As an Amazon Associate and member of other affiliate programs, I earn from qualifying purchases.
Pin For Later:
Did you like this Polish split pea soup grochowka recipe? Let us know in the comments below!