Traditional Polish Recipes With A Romantic Twist
Podívejte se na video… a ujistěte se, že máte zapnutý zvuk!
Spoil your loved one with the most amorous dishes the Polish cuisine has to offer!
Enjoy Your Polish Themed Dinner Date. Even If It?s Your First Time? In The Kitchen!
As we all know, the way to one?s heart is through their stomach. Sharing food brings people together and creates a loving, heart-warming atmosphere that allows for the romance to flourish.
And Karolina and Patryk know it better than anyone else ? in this mini e-book they show us how to impress your significant other with the most appetizing, mouth-watering dishes.
The recipes in this cookbook are authentic Polish dishes that have been passed on through generations ? and who doesn?t love the idea of trying new flavors and national dishes that withstood the test of time? 
Tento web mi pomohl zůstat ve spojení s mými kořeny i při vaření. Děkuji Karolino
Recepty na Polish Foodie?s přinesly zpět neocenitelné vzpomínky z dětství na polská jídla, jako je moje matka a Cioci! Miluji tyto polské weby!
Váš blog jsem objevila před necelým rokem. Moji prarodiče si moc receptů nezapsali, tak je s nadšením vyzkouším. Mám štěstí, že žiji ve městě, které má dva autentické polské trhy a jednu restauraci. Bude fajn si doma vařit víc polských jídel.
Recepty Polish Foodies jsou úžasné a tak přesné, dlouho ztracené recepty, které nebyly předány, najdete zde. Tak dobře, vyzkoušejte recept na Perogi, nezklame.
Jsem Američan a moje máma byla Polka. Její matka onemocněla, když mé matce bylo 10 let, některým se stýskalo po letech, kdy byla s její matkou v kuchyni. Z nějakého důvodu potkal stejný osud její sestřenice Margaret a Deloris, takže nikdo z mého rodinného matriarchálního řetězce toho o vaření moc nevěděl. Mluvili o vaření své babcie ao jídle, které milovali jako děti, ale kupovali je od místních potravin. Bylo pro mě důležité, že naše dcera zná svou rodinnou historii a jídlo, takže váš blog a stránka Pinterest pro mě znamenaly celý svět. Děkuji
This beautifully curated collection of traditional, fail-proof recipes will set the mood for your next date night in. Make your loved one feel special with these extraordinary recipes.
And here is a little preview of the delicious dishes you will learn to prepare:
Juicy prunes wrapped in bacon ? luscious, moreish finger food that will make your mouth water

 

Legendary Polish dumplings ?pierogi? with fruit ? the most famous Polish dish abroad

 

Vegan version of go??bki with tomato sauce ? so delicious that it will make you fall in love with cooking
Hearty veal stew with kopytka and beetroot ? original mix of ingredients and flavours, rarely seen in other national cuisines
And for the dessert: classic baked apple with farmer cheese ? an affordable and easy way to spice up your romance!
Putting together a masterly 3-course meal can be intimidating, but it doesn?t have to be difficult.
Forget about scrolling through endless recipes online, trying to find the perfect ones for the occasion ? Karolina and Patryk selected the most romantic ideas and organized them into perfect menus.
Each of the three dinner propositions consists of a starter, main course, and an exquisite dessert ? all in complimentary flavors and aesthetics. 
Menu Set 1 – ?The original taste of Poland?
The most traditional menu set with the dishes known to every Pole. These all-time favorites rooted in Polish heritage will make you lick your fingers clean! Bacon, prunes, pork chops, sour cream? Are you getting hungry yet?
Menu Set 2- ?Romantic Polish Dinner For Vegans?
Show love and compassion not only to your partner, but also to the animals and planet ? these plant based dishes are a perfect choice for those who opt for a meat free dinner. Start with the legendary pierogi (here: filled with berries), followed by buckwheat and champignons wrapped in cabbage leaves and finish with the fruity, jelly-like kisiel.
Menu Set 3- ?Polish Fine Dining You Won't Forget?
Perfect choice for the gourmets with a developed taste palate looking to impress their loved one. Spectacular beef tatar for a starter, soft veal with kopytka as a main course and a baked apple to finish the dinner in style. When you prepare this extravagant menu, your partner will know it?s a special night. Those decadent, sophisticated flavours will never be forgotten!
And why not turn the grocery hunt into a romantic prelude to your special dinner for two? Each menu set is accompanied by a detailed ?shopping list?, helping you to organise your visit to the market and to keep things on schedule. This way you will spend less time running between the aisles, and more looking into each other?s eyes!
Why "Romantic Dinner mini-Cookbook
is an absolute must-have:

Perfect for the last minute dates: This e-book cookbook will reach you in an electronic form right after the purchase.
Practical arrangement of the recipes: The recipes are organised into 3-course meals ideas, providing perfect sets and saving you time in selecting the right combinations.
Inspiring photos: mouth-watering colour photos provided with every recipe ? perfect as food presentation hacks!
Traditional dishes: The authors were born and raised in Poland and have gathered recipes passed on in their families through generations. This cookbook will give you a taste of authentic cuisine enjoyed through centuries, and known to every Pole.
Cultural background: Fascinating insight into Polish mentality.
Captivating style: language full of joy and love for food.
Variety: Different recipes that suit all kinds of tastes, cookery levels and culinary preferences. 
Stimulation: Plenty of inspirations to show your love.
Delicious, fail-proof meals: Your partner will be asking for seconds, because these exquisite dishes will please anyone?s palette.
Romantic approach: Recipes which will take your relationship to the next level. This cookbook is more than just recipes. It?s a guide to create a romantic evening and a beautiful experience at home, and to spice up your love life without even leaving the house.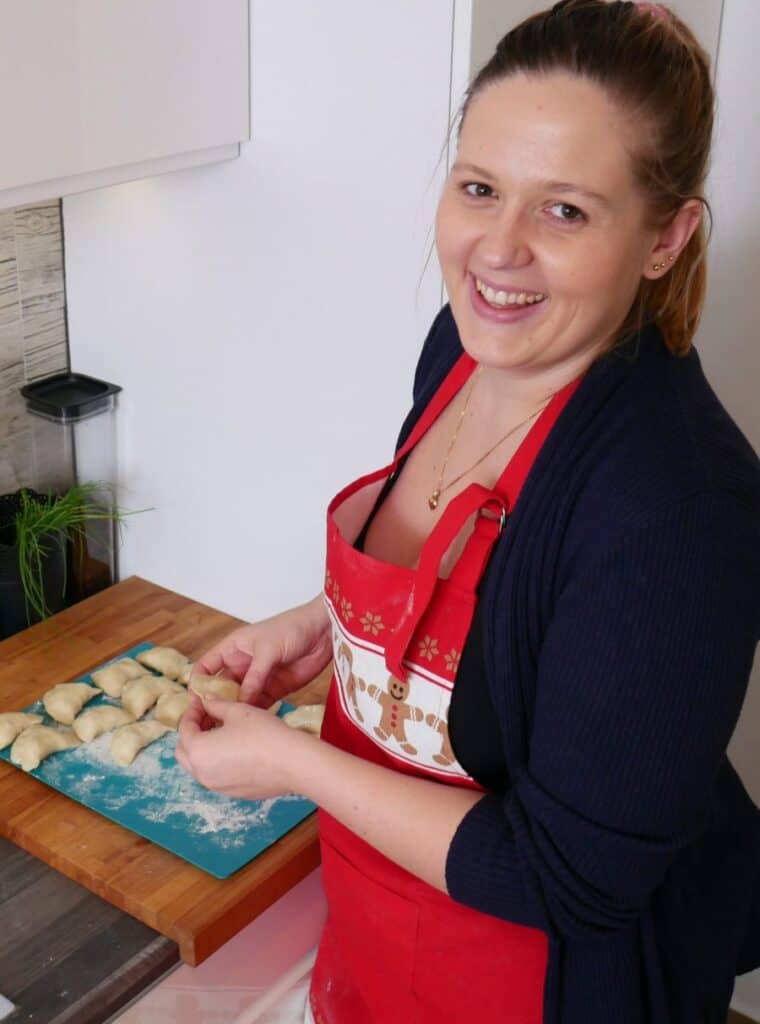 The authors of this romantic mini-cookbook, Karolina and Patryk Klesta, are the best proof that love goes hand in hand with the full belly. Having travelled the globe and visited over 50 countries, they decided that nowhere else felt like home. They came back and decided to show their passion for the national cuisine to the rest of the world. 
Their blog and the Facebook group Polish Foodies have been inspiring thousands of people.
Snadný a rychlý nákup? kniha vám přijde v elektronické podobě hned po zakoupení.
Each menu set is accompanied by a detailed ?shopping list?, helping you to organise your visit to the market and to keep things on schedule.
Strhující barevné fotografie dodávané s každým receptem, díky čemuž je kniha nejen praktická, ale také vizuálně přitažlivá.
Intuitive, straightforward and easy-to-follow instructions which are achievable for any home cook; all the dishes can be prepared with very little practice and patience.?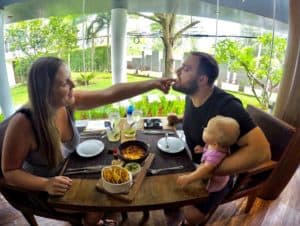 If you feel inspired by this mini e-book and would like to learn more about traditional Polish cuisine, check out Karolina and Patryk?s other cookbooks: Polská snídaňová kuchařka, Polská vánoční kuchařka, and the comprehensive Polská kuchařka pro gurmány.
Whether you want to impress your new date or surprise your long-term partner, this book will be the source of inspiration for anyone touched by the Cupid?s arrow. Because all you need is love? And some delicious food to go with it!
Embark on a spectacular culinary journey that will stimulate your buds and warm up your heart!